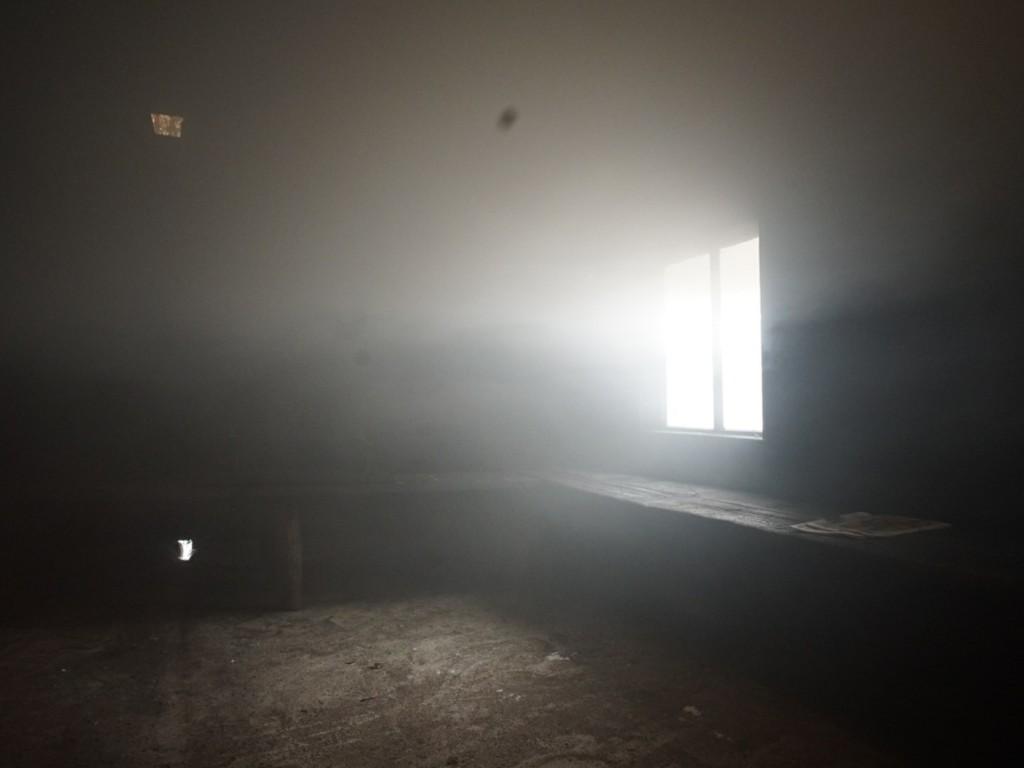 The Löylynhenki Award
The Finnish Sauna Society grants a Löylynhenki award annually to an individual or a community for promoting Finnish sauna culture.
Löylynhenki translates literally to "The spirit of the sauna". These awards have been given since 1988. The Society's Executive Committee chooses the winner from amongst the members' nominations.
Initially, the award was named Vuoden saunoja ('Bather of the year'). In 1991, it was changed to Samuli, and since 2010 the award has been called Löylynhenki ('Sauna spirit').
Winners of Löylynhenki
2021: Lassi A. Liikkanen is a saunologist, docent and design sector multi-talent. The award was granted thanks to his long-term commitment to promoting Finnish sauna culture. He was also recognised for having deepened Finns' understanding of their own sauna culture. In recent years, Liikkanen has published books about the same theme. Hyvien löylyjen salaisuus (Rakennustieto) was published in 2019, and an English-language version on the same topic, Secret of Finnish Sauna Design (Culicidae Architectural Press, USA), came out this spring.
2020: Jari Laukkanen is a professor of Internal Medicine at the University of Eastern Finland and a cardiologist at Central Finland Central Hospital. Together with his team, he has spent a long time studying the health benefits of the sauna.
2019: Emeritus Professor Pentti Tuohimaa has promoted the development of Finnish sauna culture for several decades. Tuohimaa's main career was working as a professor of anatomy at the University of Tampere. During his free time, sauna has been his 'professional hobby' for three decades.
2018: Docent and university researcher Jarkko Tissari from the University of Eastern Finland has for the past few decades been carrying out studies on burning wood, in which sauna heaters now form their own segment.
2017: Suomen Saunakulttuuri ry with its volunteers transferred Muurame's sauna village to Juokslahti in Jämsä. This in itself was a culturally important feat, and enhancing and carrying on the village's activities is the best possible way of promoting sauna culture.
2016: Helsinki Sauna Day is based on an idea that anyone can register their sauna for the event, during which participants can book bathing slots online.
2015: Entrepreneur Kimmo Helistö received the award as recognition of his successful long-term work in safeguarding sauna culture in general and increasing awareness of Finnish sauna culture.
2014: The then US ambassador to Finland, Bruce Oreck, has advocated the Finnish sauna and actively distributed information about the concept.
2013: Rajaportti sauna in Pispala, Tampere, is Finland's oldest public sauna (founded in 1906).
2012: Professor of architecture Pekka Tommila has worked to revive and keep Finnish chimneyless sauna culture alive.
2011: Finnish sauna diplomacy and sauna diplomats. The award was accepted on behalf of the Ministry for Foreign Affairs by state secretary Pertti Torstila together with 100 Finnish ambassadors and heads of Finland's diplomatic missions.
2010–2000
2010: Directors Joonas Berghäll and Mika Hotakainen for their film Steam of Life.
2009: UN peacekeepers and the Peacekeepers' Museum as recognition for safeguarding sauna culture during various operations around the world.
2008: Nina Stenros and Anu Valve for their TV documentary The Truth About Sauna: The Truth About Finns.
2007: Rainer Hanhilahti, the founder of Saunasaari island.
2006: Olli Leikas, inventor and talented builder of the chimneyless tractor-towed sauna.
2004: Suomen Latu for combining sports and sauna.
2003: Architect Severi Blomstedt and photographer Jari Jetsonen, the working group behind the Löylyn Henki exhibition.
2002: The Lions Club from Asikkala, Finland.
2001: Travel entrepreneur Pentti-Oskari Kangas, founder of Herrankukkaro in Rymättylä, Finland.
2000: Ceramics artist Teppo Hurme, founder of the Sauna Museum.
1999–1988
1999: Author Markku Nieminen, reviver of White Karelian culture.
1998: Actor Keijo Komppa for advocating public saunas.
1997: Economist Ritva Müller from the Finnish Tourist Board for serving as a sauna ambassador.
1996: CEO Pekka Roviola for creating chimneyless sauna designs and a heater.
1995: Eero Välikangas from the International Chimneyless Sauna Club in Tampere for declaring sauna bathing peace.
1994: Director Heinz Steinfeld from Germany for making the Finnish sauna more widely known in Germany.
1993: Kotiharju sauna, the only public sauna in Helsinki that is heated with wood.
1992: Architect Risto Vuolle-Apiala for proposing the construction of Muurame's sauna village.
1991: Emeritus Professor Ilmar Talve from Estonia for his dissertation on the sauna in 1960.
1990: Professor Erkki Helamaa for safeguarding sauna tradition and building techniques.
1989: Mirja Mohtaschemi-Virkkunen for her book Terveisiä saunasta.
1988: The UKK Institute for studies on the healthiness of bathing in the sauna and the related cycles of cooling down.